On average we have only 0.05 seconds to make a first impression when it comes to a website. What does your website say about your school?

If you're a business manager or a teacher who has been tasked with updating the website for your school, you're in good hands! We're here to get you started on how you can get MORE from your school website and really utilise the tool.
#1 It Starts With Google
93% of all online experiences starts with a search on Google, so it's extremely important to ensure that your school shows up and is registered correctly.

First things first, you must claim your "business" on Google. This will ensure that all of your correct information shows on the search and will also help your SEO and the Google listing order.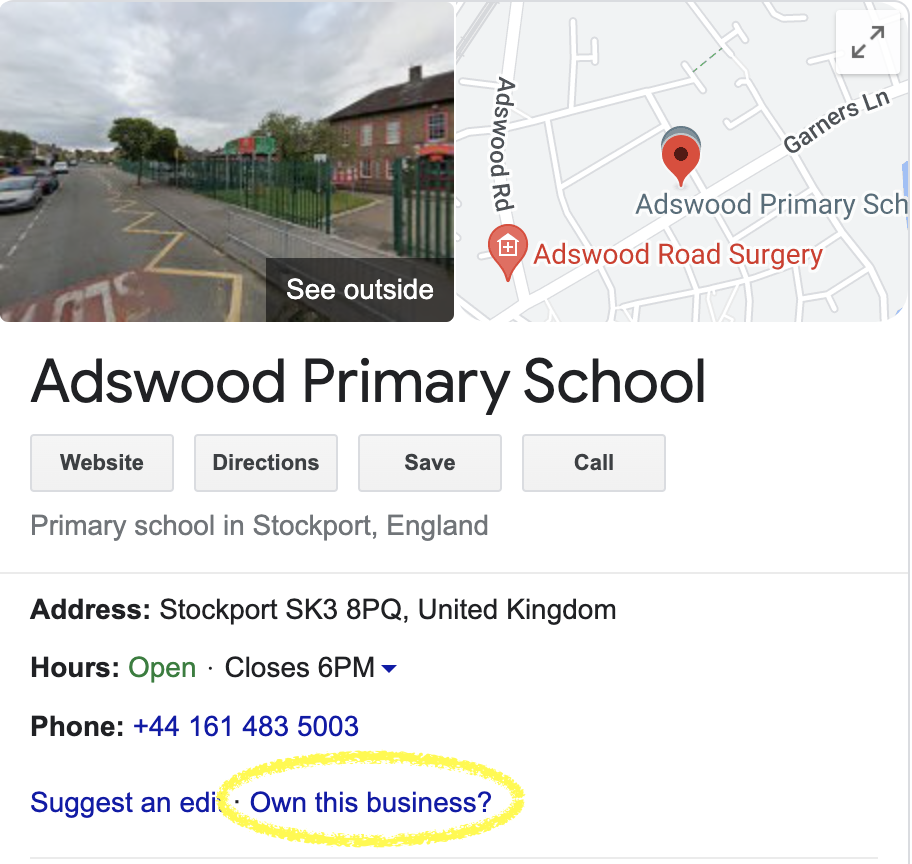 To do this:
Search for your school on Google
Click on the "own this business" click on the left or you can go to google.com/business and add your business
Follow the steps to verify that you manage this business
Once you have done this it means you can ensure your website, contact information and images are all up to date. You can also do things like manage reviews and replies.
SEO also relates to where your website shows in the Google listing page, keep an eye out for our blog on this soon!
#2 Keep it relevant
So you've managed to make sure your users get to the right place, but then what?
The first thing you need to think about is, WHO and WHY you are generating content on your website for. Doing this, will enable you to manage your website content efficiently and have your website filled with what you NEED.
Generally for schools this is:

THE WHOS
Parents of the children who attend your school
Parents who are considering your school for their child
Ofsted
THE WHYS
To communicate with parents about what their child is doing at the school
To communicate to parents what life for their child COULD be like at your school
To demonstrate to Ofsted that you meet all requirements to a high standard
As of recent, home learning and pupil resources
*Get Ofsted ready with our FREE Ofsted compliance checker here.
#3 Content is King
A well structured school website makes our hearts sing! Because we know that with structured content, comes information that is easily accessible to all.
You most likely have the ability to manage the content on your own website, gone are the days of sending content to a developer and paying for updates. So now you're in control, where do you start?
Start with the rule of 3
When you are creating a menu, a resource, a newsletter or any information you share online, remember that you should be able to access the content in 3 or less clicks.
Structure your menu
We would recommend using something like an excel sheet to layout your top navigation bar and work from there. Think of these top headings as "umbrella headings" where you house all information underneath, keep them short, snappy and general.

You should aim for 6-8 headings including your Home and Contact tab. Other great umbrella headings for schools include: About Us, School Information, Parent Information, Classes.
Managing your content
Having a platform where you are able to add and update your website pages and information easily, means your website is not going to become dated or irrelevant.

Ensure that when you are looking for a new website that you choose a provider that gives you the flexibility to add or edit content in a simple and quick way.

Items such as news, gallery or blog feeds on your website is a great way to ensure that you are providing good quality sources of information and an insight to your school. It also helps your SEO as you are adding to your content often.
At School Spider, our content management system makes add or editing pages simply and quick. The media centre allows you to quickly add images, files, audio and video content with one click.
We also have an integrated news, gallery, blog and events section that allows updates to instantly push to our free parent app!

#4 Stay Accessible
Did you know 97.4% of school website fail to meet the WCAG2.1 accessibility guidelines, the most common failures are:
Low Contrast: 85.3%
Missing alternative text: 68%
Empty links: 58.1%
Missing form labels: 52.8%
Missing document language: 33.1%
Empty buttons: 25%
This starts right at the beginning of your website design process, and your website provider should know the guidelines for schools to pass accessibility checks.
However, if you are content managing your website then you also have a part to play! Here's a few things you can do:
Keep fonts and colours consistent and ensure there is enough contrast from your background colour to your chosen text colour.
When you are uploading images, add ALT text (your provider should allow this)
Ensure that images and videos are uploaded in an accessible format on all devices. YouTube is a great tool if your school uploads videos often.
#5 Your Users Are On Mobiles
87% of adults in the UK own smartphone so it's not surprising that over 50% of users will be accessing your website via a mobile phone. How does your website hold up on a mobile?
If your website is not accessible on mobiles this is a huge no no! How do you know if your website is mobile friendly? Simply look at it on a mobile device, if you have to zoom in and out to see information clearly then it is not mobile friendly.
If your website is not mobile friendly you have 2 options:
a) Speak to your current provider and ask them to make this mobile friendly
b) Move provider to one who will provide you with a more accessible formatted website, we know a good one 😉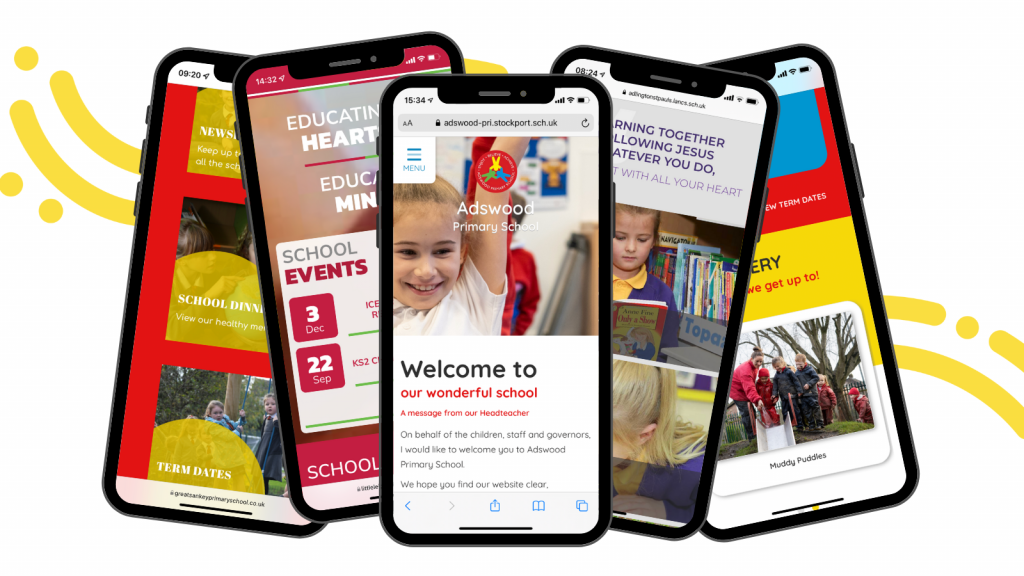 Looking for a new website provider?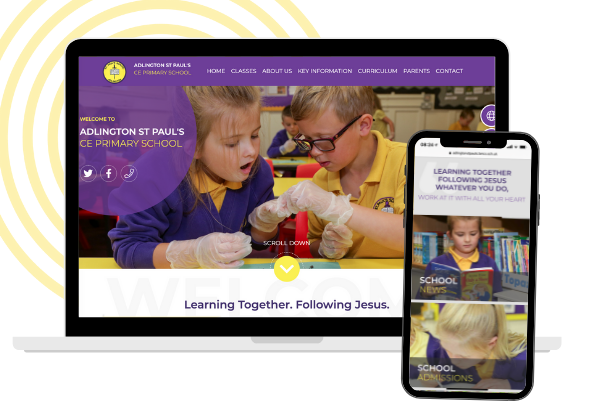 We have been building school websites for over 10 years. All of our websites are completely bespoke and we give you full flexibility to manage these yourself with ease.

Have a look at our work and more about our content management system here.

Book in 15 minutes with us now to chat about your requirements!